Register for the 2016 Season!
If you would like to join our league this summer, sign up or contact us to find out more information.
Email:
info@mdsl.org
Benefits Our League Members Enjoy:
14-Week Season Including Playoffs
Only LGBT-Friendly Softball League in Metropolitan Detroit 
All Skill Levels Welcome With Recreational & Competitive Divisions 
Inexpensive League Fees
Bar-of-the-Week After All Games Along With Various Events Throughout The Year
Connect with us:
Get text message updates

Never miss a game again; bad weather, or get any last minute changes before it's too late.

Sounds good right? Just sign up & verify your phone number in two easy steps.

Get started now
Welcome to the Metro Detroit Softball League (MDSL)!
The Metro Detroit Softball League (MDSL) is the only gay and lesbian softball league in the Metro Detroit area serving Wayne, Oakland and Macomb counties. Since 1985, this organization has offered recreational and competitive level play in different divisions for members of the LGBT community and its allies.
The MDSL is open to all persons who wish to play softball, regardless of sexual orientation, gender or gender identity.
The MDSL starts its 31st season this summer! 28 teams competed in 3 divisions in 2015 and we hope all may return for the 2016 season. The goal of our softball league is to provide an outlet for LGBT players and allies to play softball in a fun, competitive, and discrimination-free environment.  We desire to be a safe space and an inclusive space because that is what we all deserve! 
Whether you're looking for a new social outlet, a chance to rekindle your competitive spirit, or simply want to be involved in something worthwhile in our community, the MDSL has a place for you!

Sincerely,
Mr. Robert G. Hellar
MDSL Commissioner
Come check out Bar of the Week!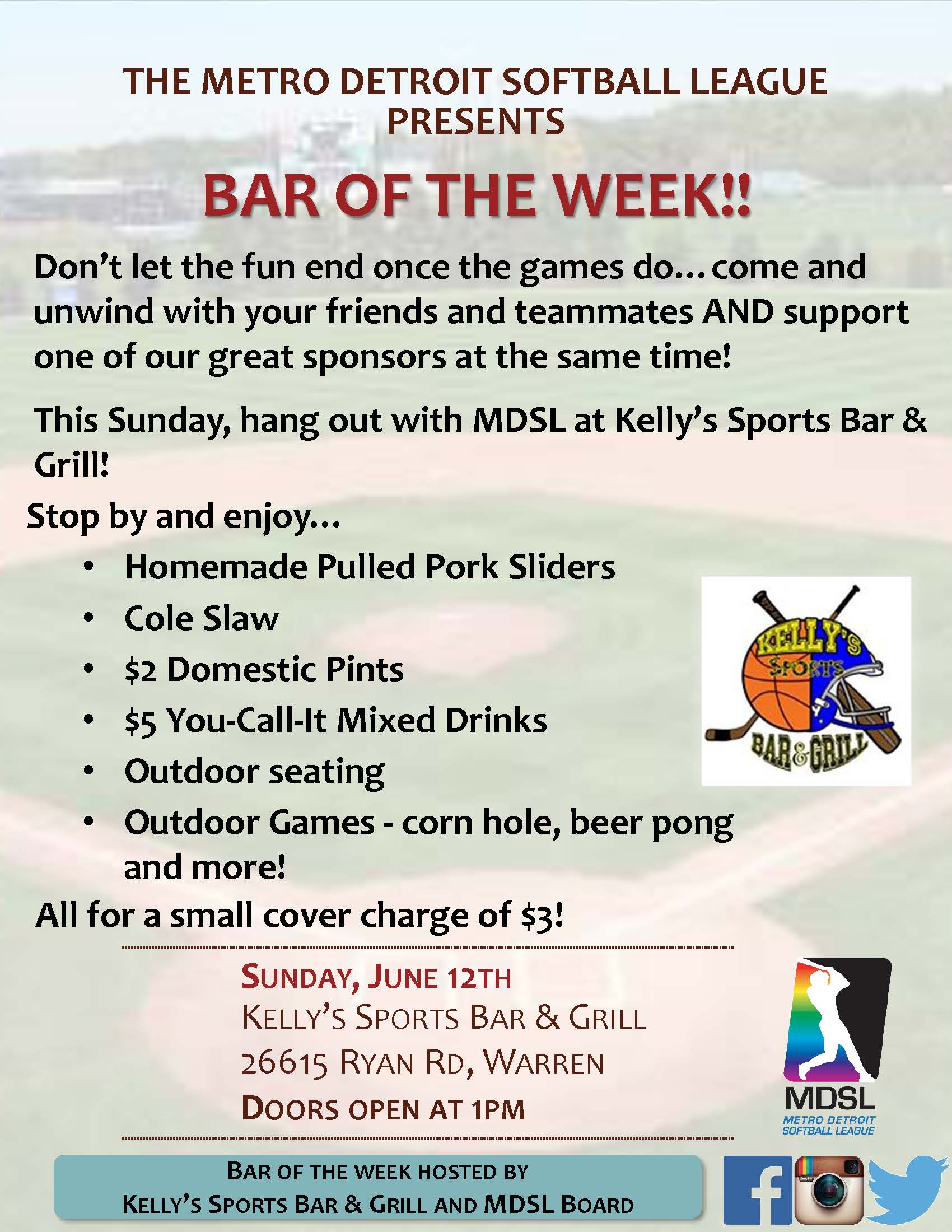 2016 Schedule (Click on your Team's Sponsor) | 2016 Standings